Wolfies Party
Wolfies Party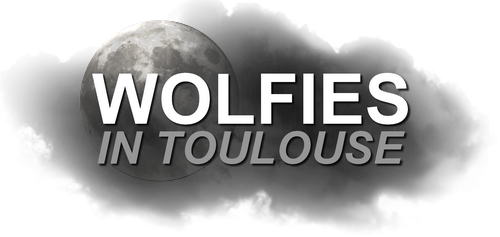 Do you feel up to spending an evening between Wolfies in a horrific atmosphere?
Get ready to enter the world of a hunters lair.
You may see monsters coming out of the walls...maybe a kanima... there will be traces of blood and victims trying to escape...limbs and bones of humans and animals ...
Our team of nurses straight from Eichen House will be there to assist you.
You will also have the presence of a Hellhound, an Omega werewolf, as well as a nurse (more lucid than those of our team) who comes from the Beacon Hills Memorial hospital, you will have understood that our guests will be present for at least one hour.
Evening with music (popular songs) and of course the best sounds of Teen Wolf!
A costume dress code is strongly recommended, Halloween is coming so you can let your imagination be your guide, but we suggest you go for a horror look in order to participate in our scariest costume contest!
Note that there will be black lights so white and fluorescent colors will be illuminated.
Before entering this lair of horror, we suggest you eat between Wolfies, the hotel offers you a formula at 30€ per person including a full meal with dessert and soft drinks, you will have the possibility of adding it as an extra during your purchase (for a veggie/vegan meal, please write to us).
A small animation like a game will be proposed to you during the meal, by team/table.
The meal is not included in the passes including the extra Wolfies Party (Alpha and VIP), please contact us if you wish to purchase the meal as an extra.
Extra Wolfies Party prices and times:
85€ with meal + 2 drinks at the party / 19:45 - Midnight
55€ without meal - 2 drinks at the party / 21:00 - Midnight
The two drinks included with the party do not contain alcohol. Drinks will be offered at an additional cost (with or without alcohol - limited choice).

People with an Instinct Sunday pass can participate in the Wolfies Party and will need to show up at the start time of the party for badge collection.
The Wolfies Party edition is called The Dark Moon because of the last waning crescent moon that occurs on this Saturday as well as a nod to the name of the Teen Wolf episode :)